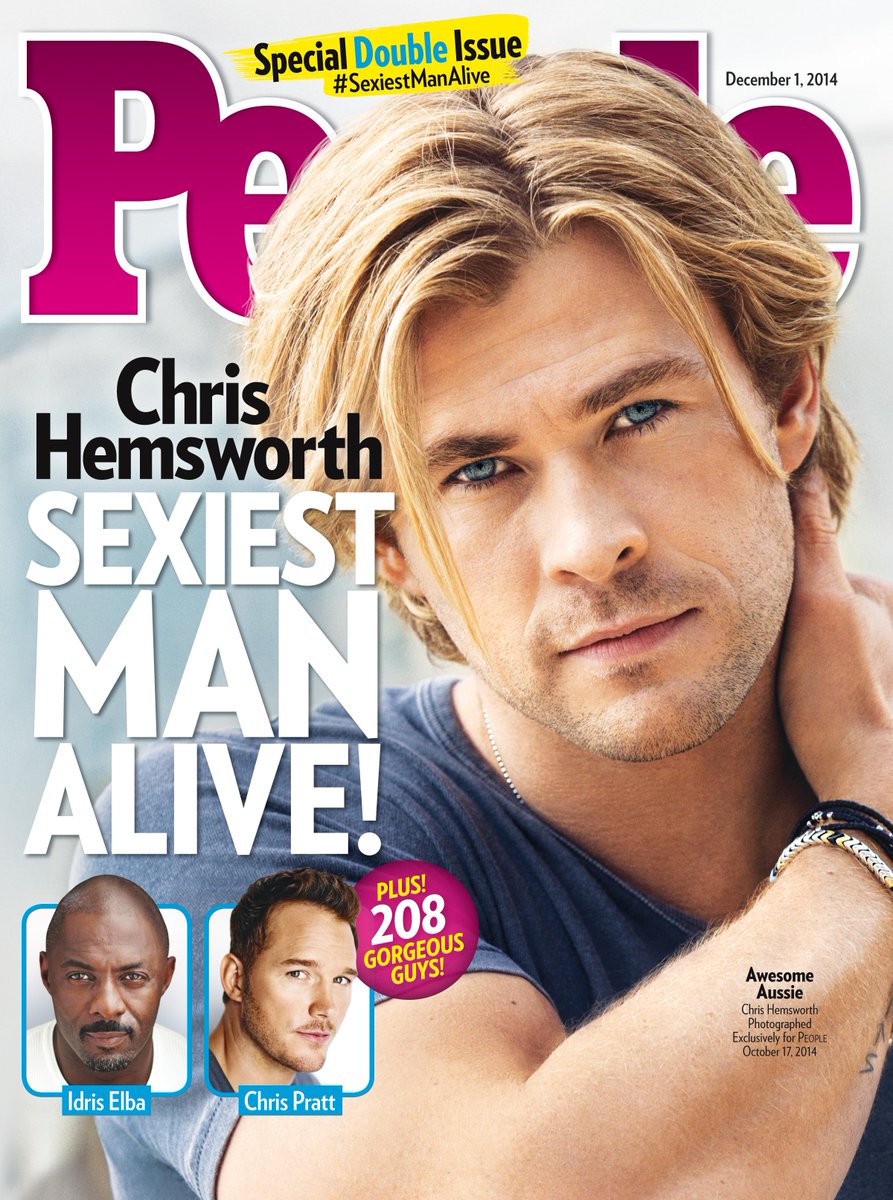 Well it took People Magazine long enough to figure out what we already knew that Chris Hemsworth was pretty sexy. But now it's official (I guess).
Chris was revealed as People's 'Sexiest Man Alive' for 2014.  Jimmy Kimmel revealed the honor on his show last night.
More after the break.